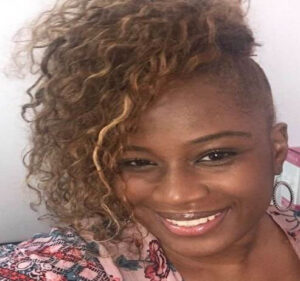 Julia Moore, owner of HAIR BY JULIA MOORE and Founder/CEO of YL T.R.A.P.P.E.D. YL T.R.A.P.P.E.D. (Young Ladies Taking Responsibility and Portraying Proper Educational Development) is a young ladies' organization, which mentors and models excellence in school, work and at home. Ms. Moore combines the role of a mentor with hands on experience in guiding these young ladies' choices in their future careers and as productive members of their community. She has lived in Norwalk most of her life and graduated from J.M. Wright technical Vocational High School. She majored in Cosmetology and has been licensed since 1995. Julia has over 20 years of experience as a diverse hair stylist with Universal Hair Salon, established in 1995. Now she has ventured off on her own with HAIR BY JULIA MOORE. Which encompasses her work as Hair Care Specialist, a Personal Stylist and an Educator. She works with bridal parties, photo shoots, special needs children, fashion shows and private exclusive events.
Julia gives back to her community by working with the American Cancer Society as a LGFB volunteer, cooking for the homeless, providing free services to those in need, helping the young ladies and women of Norwalk and is always caring and nurturing the neglected and underprivileged children of our society. Julia also empowers women through life, health and prosperity by educating them in alternative ways of achieving success, and always reinvents herself by staying current in all facets of life. Julia stays connected to the hair styling industry by going to shows and hones her craft by taking classes to increase her skillset and remain current. As an expert in diverse hair styling she is constantly educating herself to improve and thrive for success as she teaches and helps others to do the same.
Julia Moore has been recognized for her service to youth and young woman, as well as her community. She has been a recipient both personally and professionally by numerous organizations including State Representative Richard Blumenthal and Congressman Jim Himes.
Affiliations